CHECK OUT OUR MOST RECENT PROJECTS & UPDATES ON SOCIAL!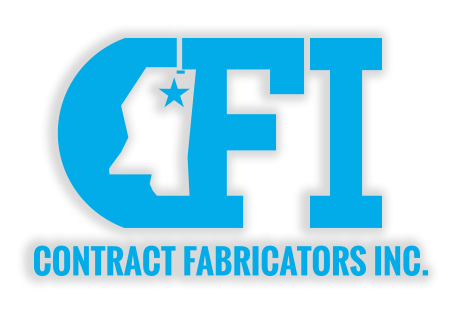 Complex Fabrication Innovation

Holly Springs MS: 662-252-6330
Iuka MS: 662-424-0061
CONTRACT FABRICATORS INC.
Company Overview
Contract Fabricators provides quality pressure vessels, reactors, FCC cyclones, reactor and regenerator heads & plenums to many industrial sites around the world.
Things We Build
STRATEGIC LOCATION – GLOBAL REACH
With two facilities strategically located in the southeast United States, CFI has the capability to ship by truck, rail, and barge throughout the world.
Have a project that needs building? Let's Talk!
Since 1983, CFI designs and fabricates reactors, cyclones, dryers, ASME pressure vessels, heat exchangers, evaporators, distillation, fractionation, and stripping columns. Please contact us for a quote on your current project.